Celebrate Evangelization and Catechesis
The General Directory for Catechesis (Vatican, 1998) summaries the six fundamental tasks of catechesis as " helping to know, to celebrate and to contemplate the mystery of Christ" (85).
By celebrating efforts to form disciples, we harness the gifts of the Holy Spirit at work in our faith communities and recognize the Good News echoed int the fruits of the lives of learners.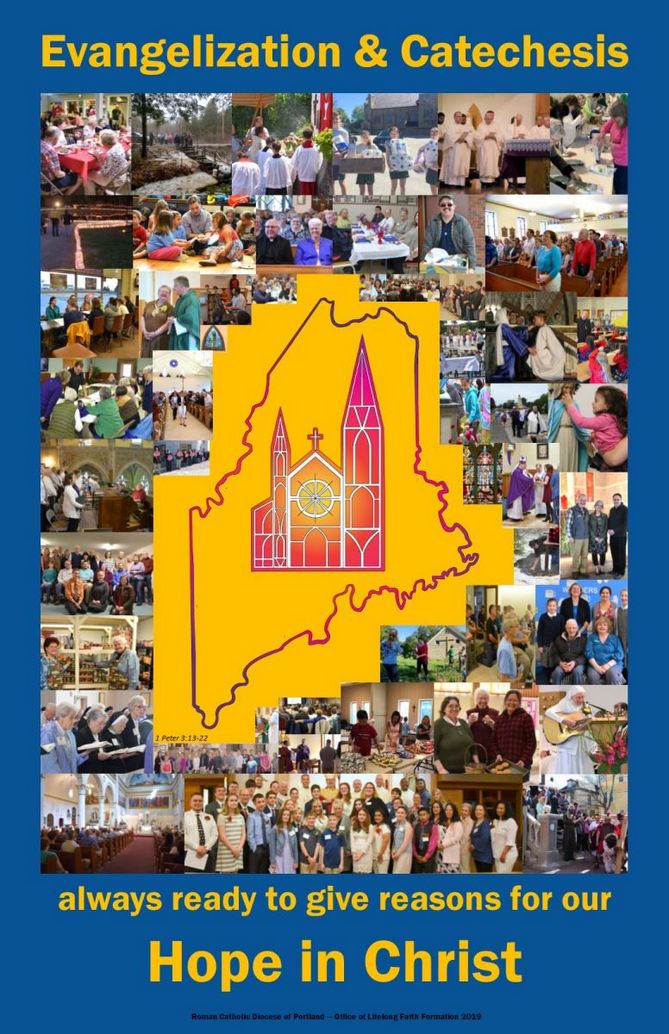 Download poster to print (11x17 or ledger-size paper)
USCCB Resources from 2019 Catechetical Sunday Stay with Us
---
Resources from 2018 Regional and National Celebrations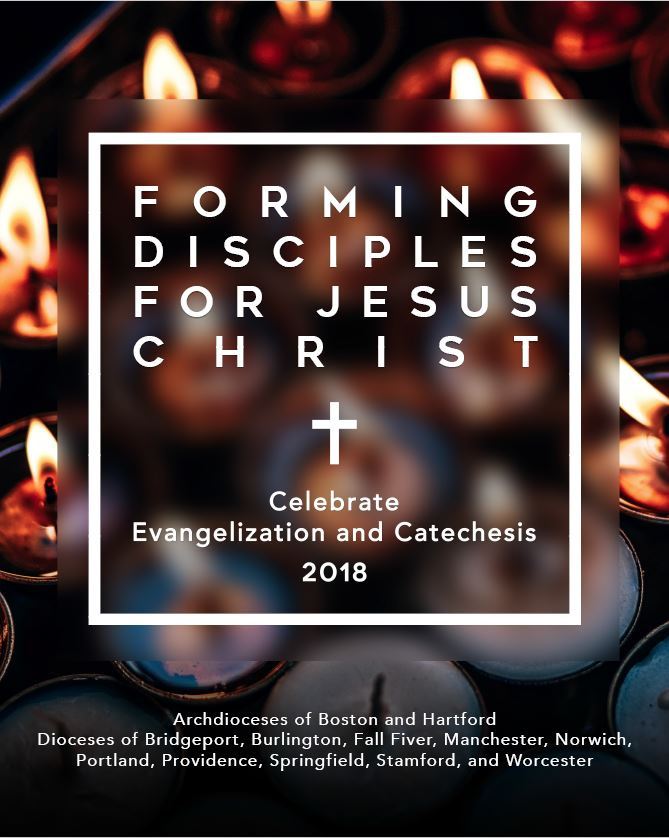 USCCB Resources from 2018 Catechetical Sunday : Enlisting Witnesses for Jesus Christ
USCCB Leadership Institute Webinar Archive focused on Missionary Discipleship
---
Resources from 2014 Regional Celebration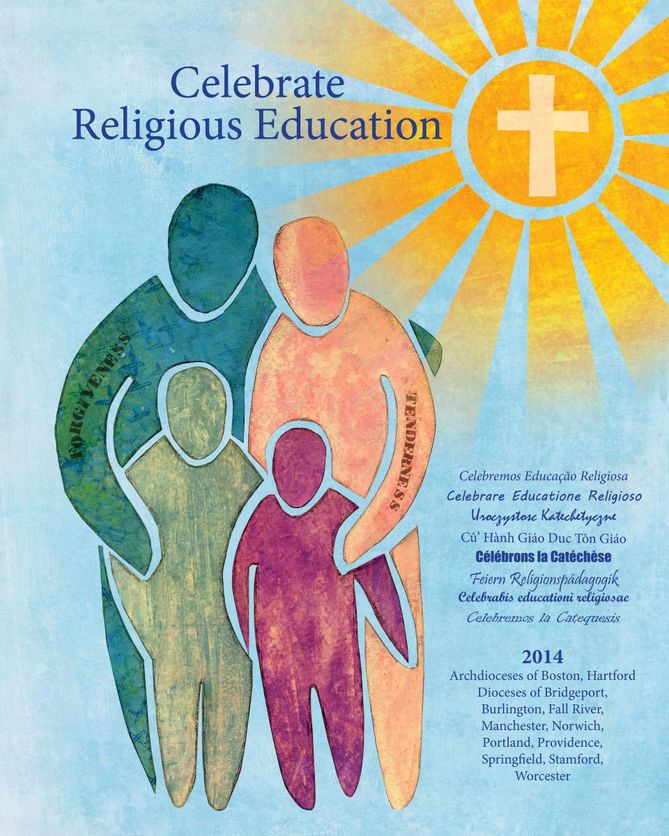 Teacher/Parent Resources 
Click here for a collection of Scripture passages, prayers, activities, and more.
---
God's gift of forgiveness cannot be earned. It is offered by God's grace. As a gift from God, receptivity and openness on our part are necessary to receive it. Once we accept God's gift of forgiveness, we are invited, led, and begin to see what was invisible without the gift of faith.